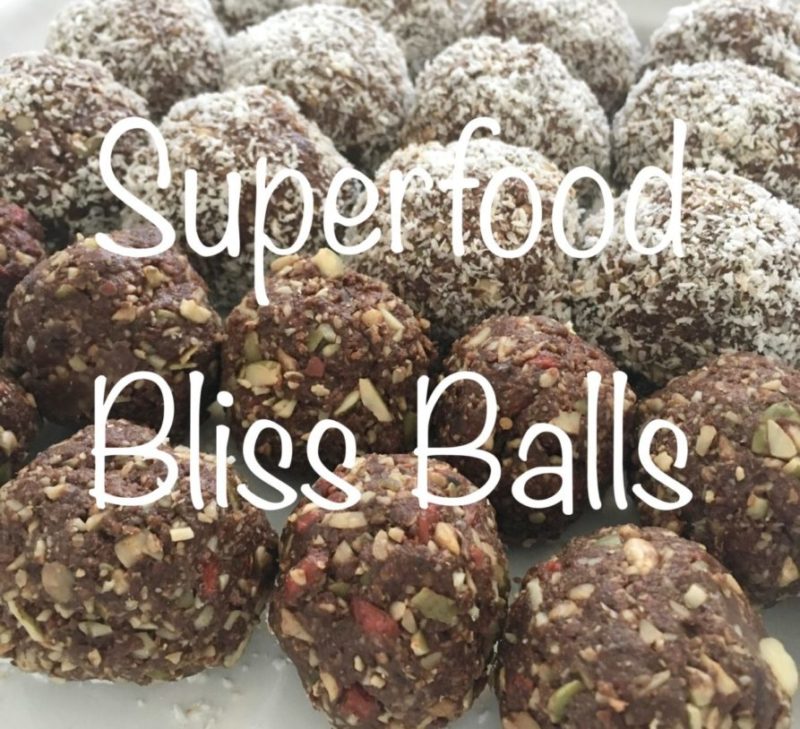 07 Aug

Superfood Bliss Balls by Sam
If you're looking for a healthy snack to beat the afternoon slump or to pack in the kids' lunch boxes, you've come to the right place.
These delicious balls are packed with superfoods and will give you and your tastebuds a blissful boost when in need of a nutritious snack.
The recipe is created and kindly shared by our inspirational friend, awesome nutritionist and chef Sam Gowing at Gowing's Food Health Wealth
Byron Bay Superfood Bliss Balls
Ingredients:
¾ cup cacao
¾ cup sunflower seeds
¾ cup pepitas
¾ cup goji berries
¾ cup dates
¾ cup sultanas
¾ cup coconut
¾ cup almond meal
2 teaspoons vanilla essence
1 tablespoon agave
2 teaspoons mesquite
2 tablespoons cacao butter
¾-1 cup coconut oil, melted
Combine all ingredients in a high speed food processor and blitz until you have a smooth texture
Chill until required – these balls will melt a little if left out of the fridge – beware!
We hope you'll love these snack balls as much as we do!

Samantha Gowing regularly hosts events and cooking classes all over the World including here in her home town,  Melbourne. Occasionally Sam shares her wealth of knowledge about food as medicine with inspirational and informative talks at our Natural Wellness clinic in Albert Park, where she also offers limited personalised nutritional consultations.
If you'd like to know more about Sam's next visit to Natural Wellness Albert Park, please email us.