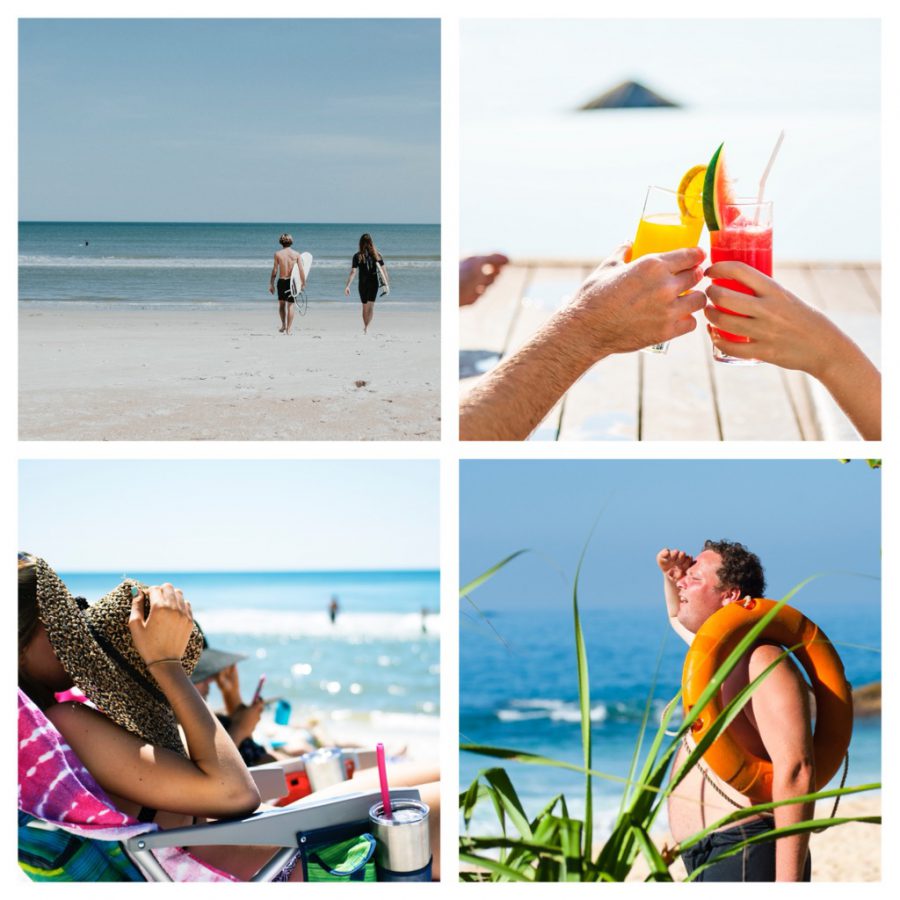 15 Jan

Symptoms of Summer
The days are bright and long in Melbourne. The sun is out and the heat is on. In other words, summer is here. For most of us summer is an enjoyable time with more outdoor activity and socialising. Summer, like all the seasons, affects your health. The effects of summer can make you feel great, but it can also make some of you feel worse as the warmer temperatures and tempting lifestyle choices might be causing or exacerbating your symptoms.
So what are some of the symptoms and complaints that are likely to be worse during the season of summer and what to do about them? Conditions that can be aggravated by a warm climate are characterised by redness, swelling, restlessness, maybe itchiness, excessive or abnormal sweating, the feeling of simmering heat inside you, or even a feverish feeling.
Complaints with these 'heat' characteristics typically include many skin conditions (such as eczema, dermatitis and psoriasis), insomnia, headaches and migraines, mental disorders, dizziness, palpitations, hypertension and inflammatory conditions ranging from indigestion and gut problems, to arthritis of the joints and various auto-immune disorders.
Not only the sun and soaring temperatures contribute to extra 'heat' in our systems. Alcohol, coffee, greasy and spicy foods, sugar, stress, hormonal imbalances and some medications are also often to blame for our internal 'heat' getting out of control and symptoms flaring like a blazing bushfire.
To keep cool and balanced try reducing some of the aggravators mentioned above and add more of the following cooling foods and drinks to your diet:
apricot, avocado, banana, basil, beans, berries, cantaloupe, capsicum, celery, cherry, chives, coriander, cucumber, dill, honeydew, lettuce, lychee, mango, mint, nectarine, passionfruit, peach, peas, pineapple, plum, radish, sage, spring onion, squash, sweet corn, thyme, tomato, watermelon and zucchini.
Many medicinal herbs have cooling and anti-inflammatory effects and can help settle the symptoms and conditions mentioned above. Acupuncture can help reduce feelings of stress and generally re-balance you and your hormones.
Don't hesitate to get in touch if you're feeling a little hot and bothered and would like to know more.
We're here to help you keep cool and symptom free.
And don't forget to drink lots of water and keep well-hydrated.
Happy Summer!

---
Photo credentials:
Feature image collage:
Surfers on Beach by Seth Doyle on Unsplash
Drinks Cheers by raw pixels.com on pexels
Girl sunbaking by the beach by Tomas-Salas Unsplash
Sunburned Guy with Lifesaving Ring by Oleksandr Pidvalnyi  on Pexels
Food/Drinks Collage:
Chillies by Peter Hershey on Unsplash
Beers at Sunset by Wil Stewart on Unsplash
Pizza by Nicolas Perondi on Unsplash
Coffee and Croissants by Nathan Dumlao on Unsplash
Refreshing Summer Drinks By Kaizen Nguyễn on Unsplash